Kylie Williams is Head of People and Customer at Grok Academy Limited. A graduate of the University of Sydney, Kylie has extensive experience in the not for profit and university sectors having worked for the Cancer Council NSW, the Lowy Institute and more recently with the ARC Centre for Excellence in All-sky Astrophysics (CAASTRO). Kylie is passionate about developing and implementing effective organisational structure; assisting the employees of Grok Academy to achieve their professional goals; enhancing relationships with new and existing clients; and commercial development of Grok products.
Lisette Tennant is the Head of Partnerships and Finance at Grok Academy. A professional and respectful leader with a background predominantly in finance, she has held various management roles in the UK and Australia in the banking, hospitality, media, and tertiary education sectors. Responsible for managing stakeholders at all levels, along with ensuring Grok's ability to achieve its strategic objectives through the generation and growth of lasting relationships and sustainable financial support, she will challenge the status quo to support the business to drive better outcomes, provide value, and deliver efficiency through continuous improvement. Lisette has a Graduate Certificate in Business and Technology, University of New South Wales, and a Bachelor of Business (Accounting), Macquarie University. She is also a Certified Practising Accountant (CPA).
Karsten Schulz is the Head of Projects and Analytics at Grok Academy. Karsten has a PhD in Computer Science and a Bachelor in Electrical Engineering with a focus on Software Engineering. For 10 years, Karsten led the research division of a large multi-national ICT company in Australia and the Asia-Pacific Region and between 2013 and 2016 he led the national Digital Careers Program. In 2010, Karsten created the Young ICT Explorers Competition and in 2014 he founded the Bebras Australia Computational Thinking Challenge which is part of the international Bebras Challenge.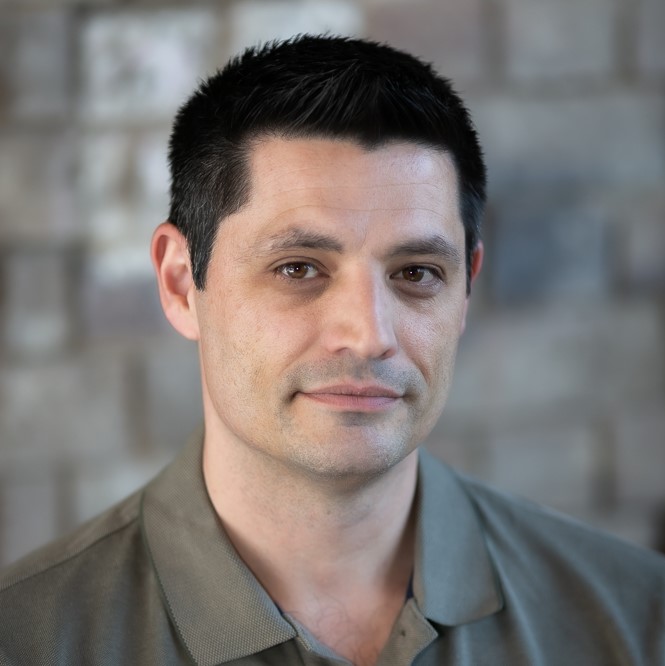 Geoff completed a Bachelor of Information Technology from Queensland University of Technology and has worked in a number of roles since. Geoff has accumulated a wide range of experience and skills including software engineering, cyber security, cloud computing and developer experience but is always looking to learn more.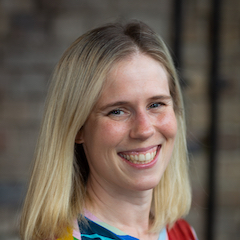 Jane graduated from the University of Sydney with a Master of Teaching and a passion for creating compelling and meaningful learning experiences. After many years making maths education games at Shiny Things, she joined the Grok Learning team. She is completely new to programming but loves the opportunity to learn new skills. She hopes to make programming education more accessible so that more people can have just such an opportunity!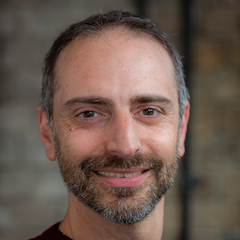 Bruce Fuda is Head of Education (Curriculum) at Grok Academy and the Project Lead on the Schools Cyber Security Challenges Project. Prior to joining Grok Academy, he has held jobs in Secondary Schools and the University sector, working as a teacher, Head of Department and Associate Principal, and lecturing in Masters programs.
Bruce has over 16 years experience working in education and teacher training, teaching all years levels from Year 6 through 12, and working with both pre- and in-service teachers. Bruce was a member of the advisory group for the writing of the Australian Curriculum: Technologies, and later joined the writing team for Digital Technologies during the consultation and review process.
He was the 2016 ACCE/ACS Australian ICT Educator of the Year, and was awarded an ISTE Making IT Happen award in 2017. He is the founding President of Information Technology Educators ACT.
Bruce resides in Canberra, on the lands of the Ngunnawal people.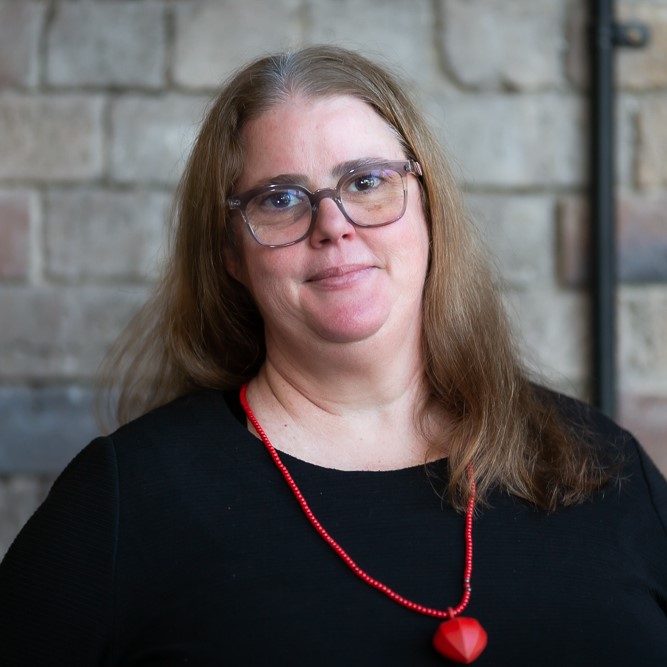 Josephine Spongberg is Grok's Senior Events Manager, overseeing the administration of the NCSS Summer School, the NCSS Challenge and the Girls' Programming Network. Prior to Grok Academy, Josephine worked in the tertiary sector for 25 years.
Adam has over 10 years of sales and customer experience throughout the Education sector mainly in Higher Education, but is looking forward to working with schools and help grow a space that has huge upside.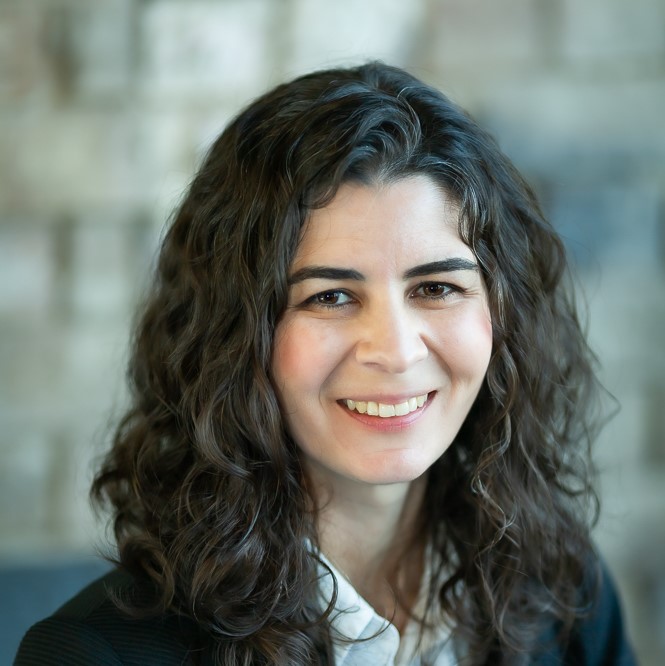 Alex has specialised in STEM education in a diverse range of leadership roles in secondary teaching, workshop facilitation and as a writer of curriculum support materials. Her interests include curriculum design, fostering authentic learning experiences and cultivating innovative practice of STEM in teaching in learning. She has extensive experience in the design of unit plans, assessments and learning tasks to facilitate a stimulating learning environment. Alex believes in the power of transformative teaching and learning to guide learners into becoming critical and creative thinkers, reflective learners and compassionate citizens of the world. Prior to teaching, Alex worked as a multimedia designer
As one of the writers of the Australian Curriculum, Digital Technologies, Anna is passionate about supporting teachers to further develop their skills and understandings of this new curriculum. As an educator with over 30 years' experience working in education, Anna also developed and led the implementation of the Queensland Student ICT Expectations P-12 and in her recent role at the Queensland College of Teachers worked with preservice teachers and fully registered teachers to support them to further develop their digital literacy skills.
Bianca graduated from the University of Sydney in February 2022 with a Master of Education in Digital Technologies. Prior to this, she worked as a primary school teacher in Queensland schools. She is passionate about engaging and educating students and teachers in the area of Digital Technologies.
Bryn first got into teaching while studying for his Laser Physics PhD at the University of Oxford, working as a college tutor of Physics. He later studied a Masters of Computer Science at the University of Sydney, and lectured Database Systems there for several years, during which he completed a Graduate Certificate in Educational Studies for Higher Education. Bryn is an Honorary Associate of the University of Sydney, pursuing a research interest in computer science education and data science.
Christie graduated from the University of Sydney with a Bachelor of Advanced Science and a Bachelor of Arts. She has worked in education and outreach for a number of years with organisations including Questacon - The National Science and Technology Centre, Astronomers Without Borders, and Sydney Observatory.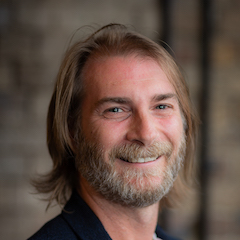 Craig Carroll is the graphic designer at Grok Academy. He has a Bachelor of Education (Visual Arts). With over 20 years experience, he has worked in magazine publishing, fashion, outdoor media, brand and marketing services at The Unviversity of Sydney, as well as a working for a number of freelance clients. He has also presented to TAFE students on the Graphic Design industry and career placement.
He has won a number of awards including the Australian Publishers Award for Best Special Edition in 2014 for EmpireTV, Best Youth and Entertainment Cover Maggies 2013, and Best General Interest title in 2009 and 2012. He was also a Finalist for The Maggies Magazine Cover of the year 2014.
Damien has a passion for Educational Technology, especially in the fields of Robotic, Electronics and Programming. With nearly 20 years experience in schools, he can be found anywhere from sitting on the floor of a classroom, working with young students first learning the intricacies of programming, through to presenting at conferences to some of the most skilled educators in the field. He has conducted workshops for students and educators around the world including Asia, the Middle East and the USA and has been involved in multiple International committees overseeing some of the top Robotics competitions such as RoboCupJunior and the World Robotic Summit.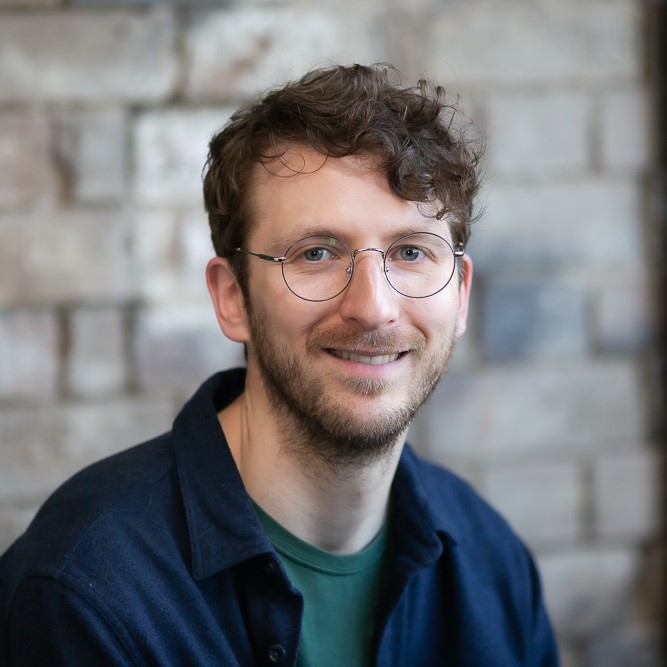 Danny is a software engineer with a background in music and audio engineering. Having spent a decade composing, performing, recording and mixing music he wanted to delve deeper into technology. Since he was constantly trying to get closer to the machine in his creative pursuits the logical conclusion was programming. He completed the MA Computational Arts at Goldsmiths, University of London, where artists are taught how to bring code into their practice. Danny has since worked in agency and start up environments working in areas from large scale interactive installations to full-stack web development with a product focus. He joined Grok with a passion for raising the level of digital literacy for kids around the world.
Ingrid is currently studying a Bachelor of Computer Science at UNSW. She discovered her love for programming in high school through the NCSS Challenge and the Girls' Programming Network. Before joining to Grok Academy Ingrid has worked in a range of customer service roles. She is passionate about engaging more women into the STEM fields.
Isaac wrote his first ever piece of code as part of the NCSS Challenge on Grok in 2013. He joined the Grok team in 2020 as part of the Support Team. Since then he has worked with different aspects of the company including marketing and content authoring. He is passionate about education, and before he was full-time at Grok he used to teach woodwind instruments, and he continues to tutor at NCSS. Isaac is now working in the Engineering team, working to improve the learning experience of students all around the world.
James has been happily programming since discovering the Usborne computing books in his primary school library. Most recently working at Atlassian, he is thrilled to again be involved in education, having tutored computing at university and had a brief former life as a secondary English teacher.
Jess is currently studying Security Studies at Macquarie university,she is passionate about cyber security and women in technology. Through the girls programming network in high school she was introduced to Grok and loves being part of the team.
Kristina came to Grok after working in the IT industry for 10 years. She has a Master of Computer Science from Masaryk University in Brno. Kristina has a knack for user experience and user interfaces. She is passionate about both design and code and finds the front end the sweet spot in-between.
Krystelle is a final year Business student at Monash University in Melbourne. She started out at Grok as an intern and now manages our social media. She has a variety of skills and knowledge she learnt through her course that helps bring a new perspective to the team. She is passionate about creating content that engages our audience.
Laura has a Bachelor of Ed (Hons) and Master of Ed (Hons). She has a wealth of knowledge in the digital technologies space including experience gained from working at the Victorian Academy of Teaching and Leadership as a Senior Digital Learning Designer. She has also been a K-12 Technology Coordinator, Lecturer in Charge for Technologies Education, a Victorian Digital Technologies Specialist Teacher, and a writer of Digital Technologies Curriculum for ESA, ISV and VCAA. Laura has presented at state and national conferences in the areas of Digital Technologies, ICT and integrated learning. She is passionate about innovative approaches to education, integrating pedagogical knowledge and research into teaching and learning.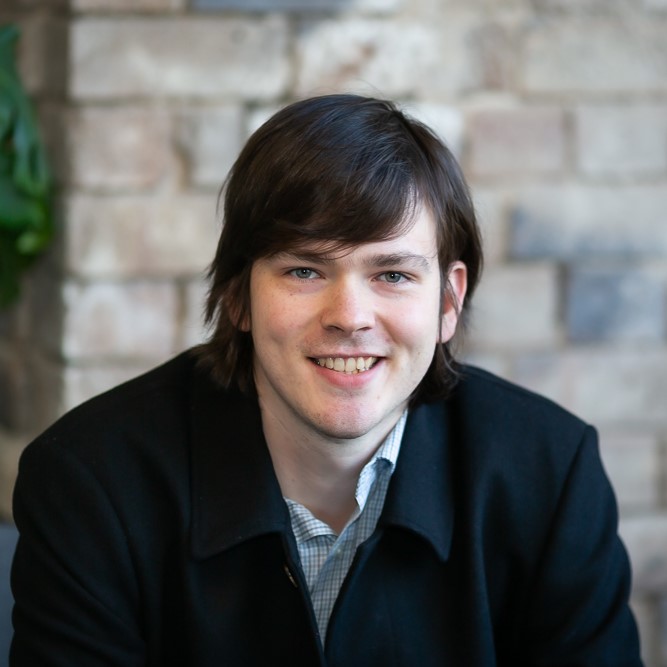 Matthew completed his Software Engineering degree at UNSW. Before coming to Grok, he worked at UNSW as a course administrator, lecturer and tutor. He is passionate about making technology education the best it can be!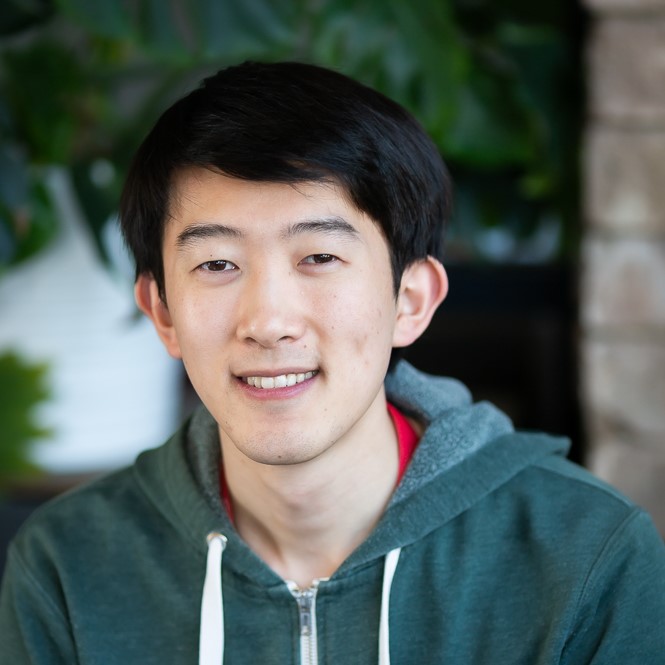 Nathan completed his Computer Engineering degree at UNSW. During his studies, he taught programming to students ranging from primary to tertiary. Through these teaching experiences, he developed a passion for education and continued to work in the Australian ed-tech space after graduating. Now at Grok, he wants to continue making digital technology education more accessible for any and every student.
Owen Brasier is a Lead Educator at Grok Academy. Owen was previously the manager and technical lead of MadMaker - an outreach project that teaches STEM skills through programming and has engaged over 2,500 students and teachers. Owen is an electrical engineer whose passion is teaching students to create and build technology to improve the world around them.
Paula is the former Digital Technologies Curriculum Manager, Victorian Curriculum and Assessment Authority, and is a co-writer of the Australian Digital Technologies Curriculum and the ICT general capability. She has presented at state, national and international conferences in the areas of ICT, Digital Technologies and senior secondary IT. Paula is a lifetime member of Digital Learning and Teaching Victoria and the recipient of the Dorothy Hoddinott Medal (2014) for outstanding lifetime achievement, awarded by the Australian Professional Teachers Association.
Penny Player is an Intermediate Educator at Grok Academy. She previously coordinated Zero Robotics (Australia) at the University of Sydney, an international competition giving high school students the chance to program robotics satellites on board the International Space Station. Penny has a Bachelor of Mechatronics (Space) Engineering and Physics, and has a passion for exploring the world and learning new things.
Rob is a former secondary teacher with over 17 years experience in regional Western Australia, running the gamut of computing subjects from Year 7 Digital Media through to Year 12 Computer Science. He has a passion for learning at all levels and enjoys engaging with fellow educators running and engaging in professional development, mentoring students ranging from primary to secondary at his local Coder Dojo chapter and developing his own understanding of technology and its intersections with other disciplines such as art and engineering.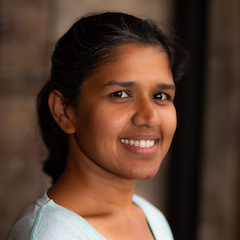 Saritha completed her Computer Science degree at the University of Sydney. She's worked in a few different roles finding herself most at home in the government and non-profit sectors working in data analytics, and is excited to be working in a team that is passionate about changing computing education for school kids everywhere.
Sujatha is a Lead Educator at Grok Academy. Previously, she was a lecturer at the University of Sydney, designing and teaching units in the Master of Education (Digital Technologies) program. With a background in secondary computing and humanities teaching, she has worked with students and staff in K-12 and helped establish programs including after school code and robotics clubs. Sujatha's interests include project based learning and how technology can be meaningfully integrated into education.
Prior to teaching, Sujatha worked in the IT industry as a software developer and technical team lead. She is passionate about finding opportunities for every student to experience success in their educational journeys.